Spell Tricky Words Games
This tricky word spelling game is ideal for developing the spelling skills of your KS1 pupils. Use this game with your iPad, Android tablet, Chromebook or on PCs, Macs and interactive whiteboards. Please register if you intend to use this game. This game is part of our spelling games KS1 collection.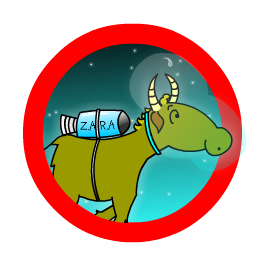 Zara is dreaming about space again. She's a wildenaut! Spell the tricky words, charge her jet pac and then explore space. Find the golden trophy. Uses the tricky words - the, into, was, you, they, all. Find more versions of this game at Club Roy, covering all of the tricky words.
Wait for the game to load, once you have the introduction screen read the instructions and then click the start button. The first tricky word will appear. Read the tricky word and then click the spell button.

This loads jumbled letters, drag and drop them on to the line in the correct order to spell the given word. When you have dragged all the letters read the word to make sure it is correct. Then click the mark button.

Click the speaker icon to hear the word again.

Watch Zara's jet pac get charged and then watch Zara explore space, finding new friends and the golden trophy.

If a word is spelt incorrectly then the player gets another chance to see the word again and to have another go.

At the end of the game click play again to go back to the beginning.
Drag and drop letters, easy to use interface, sound effects, spoken audio for words.
Compatible with desktop browsers, iPads and Android devices and interactive whiteboards