Spell CVC Word Games
Start to spell CVC words with this interactive spelling game and help Wellington to clean up the oceans. It's perfect for using with your KS1 learners. Use it with iPads, Android tablets and Chromebooks as well as desktop PCs, Macs and interactive whiteboards. These games are part of our spelling games KS1 collection. Go advert free and play more versions of this game at Club Roy that cover word families - a, e, i, o and u. Please register if you intend to use this game.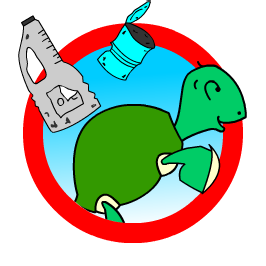 Wellington's Spell CVC Words Game
Printables:
Wellington is on a mission to clean up the ocean again. Spell the CVC words correctly and you'll be able to recycle rubbish littering his home. Listen to the consonant vowel consonant (CVC) word and then drag and drop the phonemes into the phoneme frame. You can undo any phoneme by clicking the undo shell at the bottom of the screen. We have other versions of this game covering word families - a, e, i, o, and u on Club Roy, our subscription site.
Let the spelling game load and then read the instructions on how to play.

Click or touch the start icon to start the game.

An empty phoneme frame comes on to the screen, listen to the word. Click or touch the speaker icon to hear the word again.

Drag and drop the phonemes at the bottom of the screen into the right part of the phoneme frame to spell the CVC word. Listen to the sounds as you drag the phoneme, hear the sound again by touching or clicking the completed phoneme frame.

Made a mistake? No worries, just click the undo shell at the bottom to undo your last answer.

When the phoneme frame is full then a mark button will appear, check your answer by touching / clicking the individual phonemes in their frame from left to right. Have you managed to spell the word? If yes, then click or touch the mark button.

Keep going until you have spelled all of the words.
Drag and drop letters, easy to use interface, sound effects, spoken audio for words and phonemes. Interactive phoneme frame that allows you to hear the individual sounds of the CVC word.
Compatible with desktop browsers, iPads and Android devices, Chromebooks and interactive whiteboards