Alphabetical Order Games
Our alphabetical order games are ideal for developing the reading skills of your key stage 1 (KS1) pupils. Use this reading game with your iPad, Android tablet or on PCs, Macs and interactive whiteboards. Please register if you intend to use this game.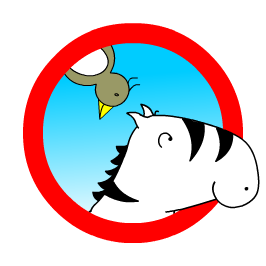 Little Mo's Alphabetical Order Game
Printables:
Little Mo has found a word plant. Help her put the words into alphabetical order. This game uses high frequency words and can be played on iPad and other tablet devices. There are other reading games that follow this theme at Club Roy. This game covers ordering words from 'a' to 'g'.
Wait for the game to load, once you have the introduction screen read the instructions and then click the start button. Words will appear on Mo's word plant. You need to drag and drop them into Mo's thought bubble so that they are listed in alphabetical order from top to bottom.

The game will automatically mark the questions when it detects that all the words have been dragged and dropped.

If you get all the words in the right order then Mo will be very pleased and will play a little tune on her trumpet - what a musical zebra. Don't worry if you got some answers wrong, you'll get another chance to re-order them.

If during playing the game you need to undo an answer then click the undo bird who is sitting on the rock. Keep going with the game until you have three ticks in the tick scorecard.

To quit and return to this page then simply click the home icon in the top left.

If you would like to make the game harder then you can hide the alphabet strip.

There are another four versions of this alphabetical order game on Club Roy for you to enjoy, covering letters 'h' to 'n', letters 'o' to 'z' and two versions that cover the complete alphabet from 'a' to 'z'.
Drag and drop words, easy to use interface, sound effects
Compatible with desktop browsers, iPads and Android devices